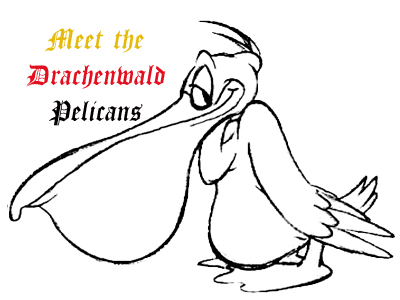 Master Garsiyya started life in the SCA in 2001 when he met Mairi Jean and she dragged him to an Adamastor Yule tournament. Adamastor is a small shire at the southern end of Africa, so over the years, Garsiyya found himself serving as Adamastor seneschal, minister of arts and sciences, chronicler, exchequer, web minister, marshal and rapier marshal (along with a stint as Southern Regions Rapier marshal) and has run many local events and cooked multiple local feasts. He'd have a go at anything that was interesting or needed doing.
In 2008, Garsiyya's knight, Earl John Peregrine of Restormel, asked him to do some work for him as Posthorn on the admin interface of the Posthorn website. This left Garsiyya obviously placed to pick up the Posthorn position from Earl John Peregine when he relocated out of Drachenwald. Garsiyya focused on ensuring the OP was up to date over the next 8 or so years and tweaked the admin interface to make it slightly easier and added more bits for the Signet and such. He believes over that time the OP was up to date and more accurately maintained than it had been over the years and feels proud of this outcome. Posthorn is a really great office to hold for a person who lives in a remote region. All the work is data entry and emailing/interacting with reporting heralds and past and present Crowns which allows one to get more involved with other members of the kingdom. The key job requirements being to be responsive to email and being able to politely ask questions of the right people and enter the provided data.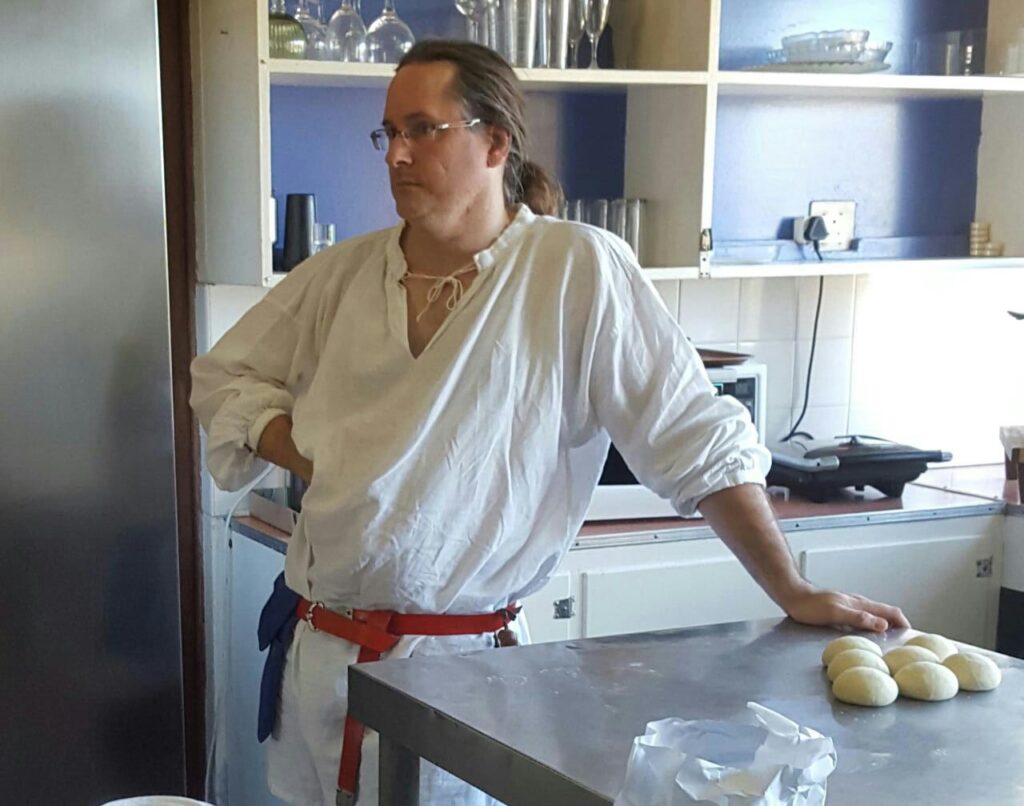 In 2012, Garsiyya was honoured to be made a member of the Order of the Pelican. Garsiyya continued to be an active member of Adamastor until 2017 when he and his family relocated to Polderslot. Since then he and (now) Mistress Mairi Jean have been finding their place in Polderslot and mainland Drachenwald – which is quite different from having been living in the heart of an isolated shire but it is really good.
At the moment Garsiyya enjoys swinging a stick with anyone who is willing to put armour on with him and getting to know more people in Drachenwald face to face over a beer or whisky.
Interested in: Leatherwork, casting, cooking, mead, heavy fighting, has previously done a lot of fencing
Likes: Making new friends in the SCA, lovely people who are having fun, open-mindedness, mutual respect, helping out where I can.
Dislikes: Close-minded people – "Those people aren't doing it right", stressing
No proteges yet.
Cheers, -Garsiyya